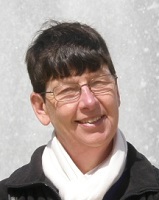 Authorised Lay Minister – Music Ministry
Authorised Lay Ministers (ALM) are men and women that have been trained to develop their personal skills and to bring them to God's service within the church. ALM's do a year's training which has some days shared by everyone training in that year and other sessions that are particular to the specialism chosen.
Mary was already organist and choir leader for Barrington and naturally chose music as her specialism. One of the specialist modules included resourcing music for worship and ensuring that the music chosen is seasonal. The content of other modules included items such as running a choir, working musically with children in church, and using a variety of different instruments in worship, as well as a session on the theology of music and the use of plainchant.
'Homework' consisted of attending worship in as wide a variety of churches as possible and assessing their musical strengths and weaknesses. There was also long term projects where the aim was to review various Eucharistic settings and to make a full study of how a pipe organ works.
Re-authorization of this ministry occurs every four years.
Mary now works across the Benefice providing musical skills on both a regular and occasional basis as well as organising and rehearsing the Benefice choir.