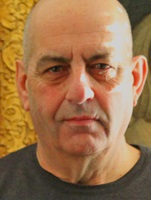 Licenced Lay Minister (LLM or Reader)
Licenced Lay Ministers (or Readers) are men and women who have undergone theological training for three years and who hold the Church of England's Reader Certificate. In addition Malcolm has undergone training for taking funerals, the burial of ashes, taking Communion to the sick and in an emergency leading Communion by Extension.
Consequently an LLM can lead services, preach, as well as assist and preach at the Eucharist. An LLM can also be found working in areas where additional training has been undertaken. Normally this is within the parishes the LLM lives amongst, but an LLM can also be called upon to work anywhere across the home diocese (e.g. the Diocese of Ely) or with a Bishop's permission anywhere within the worldwide Anglican Church.